(Astrology Explored via The Shoreline Times) The English, always a sporting people, bet heavily that the first child of Prince William and his bride would be a girl; placing odds at 4-7 while betting odds for a boy were 5-4. Maybe this was because the Queen lobbied for and got a change in the rules of succession, making the first born the heir the throne regardless of gender. This change fueled speculation that the royal family, despite their protests, knew the sex of the child. But all the bookmaking, speculation and rule changing can't fly in the face of a good astrological prediction. Two years ago when William and Kate were married, I predicted their first child would be a boy. The Prince of Cambridge was born July 22, 2013 at 4:24 GMT, London, England as announced by Buckingham Palace. (read more–>)
If you have a single question you want answered on these pages, please fill out the form below. Sorry, time constraints only allow me to answer a single question. For a more detailed reading set up an appointment with the button to the right. P.S. Don't worry. Even though it looks like it when you fill out the form, your information will not display publicly from the form.
[contact-form][contact-field label='Name' type='name' required='1'/][contact-field label='Email' type='email' required='1'/][contact-field label='Website' type='url'/][contact-field label='Birthdate' type='text' required='1'/][contact-field label='Birth Time' type='text'/][contact-field label='Birth Place' type='text'/][contact-field label='Question' type='textarea' required='1'/][/contact-form]
Posted in Astrology and Celebrity, Astrology of Royal Weddings, Personality Profiles, Royal Wedding, Uncategorized | Tagged 8th house, 9th house, Astrology, Duchess of Cambridge, personality astrology, Prince of Cambridge, Prince William | 2 Replies
(Astrology Explored) As a front line fighter in the skeptic's wars against superstition, the paranormal and the supernatural, Michael Shermer has a whole line of pat answers to why people believe in what he and his fellows believe irrational. In fact he wrote a book about it The Believing Brain in which he postulates that the brain constructs its own belief systems based on patterns and culture, essentially creating its own reality.

Being a man of science, Shermer believes that science holds the answers about what is real and what is not. Science being his guide he tells us that what we perceive is true is only dictated by our belief systems. Continue reading →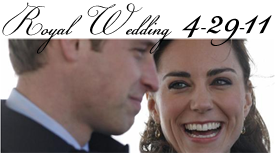 Numerologist Ed Peterson and and astrologer Verena Heinrich has invited me to talk about the upcoming Royal Wedding on their blogtalk radio show.

The show will be on from Sunday, April 3 from 4:00 PM to 6:00 PM EDT.

You can access the show at this link:

On Ed and Verena's blog is the numerology and tarot perspective of Prince William's and Kate's Wedding.

Come on by for what promises to be a fun two hours!

Posts in the series The Astrology of Royal Weddings:

Part 1: Saturn in LIbra

Part 2: The Yod–Destiny Plays a Hand

Part 3: Charles and Diana—A Suitable Girl

Part 4: Ladies of the Rings

Part 5: Will and Kate—Happily Ever After?